Groß Kreutz (Havel) – reed beds along the shores of the Havel
The village Groß Kreutz (Havel) and its surroundings are characterized by the original course of the Havel River with its numerous old branches and quiet anchorages. The landscape is marked by vast pine woods, which are best explored along the Havel-Radweg (Havel bike trail).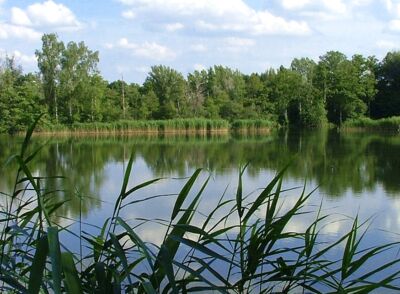 Old river branches and anchorages
The bricks for the expanding capital Berlin in the 19th century were fired in Deetz, which is part of Groß Kreutz. They were then transported by ship to Berlin. Today, the region is very popular with canoeists. The Havel River meanders through the countryside, with its branches and quiet anchorages scattered everywhere along the way.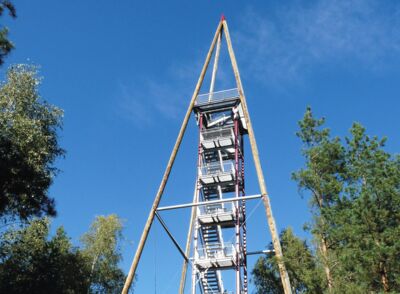 Excellent vistas
The highest point in the region is the Götz mountains ('Götzer Berge'). There is a 27-meter tall observation tower offering a lovely view of the Havel countryside and, when visibility is good, you can even catch a glimpse of Berlin.