Adventures for sailors
The water-sport region is a sailor's paradise. Smaller sailboats are best suited for the shallow waters of the region; however, there are also many sections of these waterways appropriate for medium-draught boats.

The Havel River, Berlin–Potsdam
Sailing route right through the beautiful land- and cityscape of Potsdam and Berlin with numerous cultural sights along the river.
Templiner See Lake
An expanse of waterways between Potsdam and Caputh; toward the middle of the lake there is a railroad bridge crossing the lake, also well-suited for windsurfing.
Schwielowsee Lake
A gorgeous lake that Albert Einstein would sail around in his boat.
Großer Zernsee Lake
Sailing route around the island town of Werder (Havel) with its many well-equipped marinas as well as scenic bays and coves that are ideal for dropping anchor and going for a swim in the wilderness.
Havel River, Werder (Havel)–Brandenburg an der Havel
25-kilometre sailing route without bridges and locks through a spectacular landscape.
The chain of Beetzsee Lakes
Tranquil sailing waters without through-traffic.
The Westliche Havelseenplatte lakeland
Network of recreational waterways with many branches, including bathing beaches, islands and many tour options.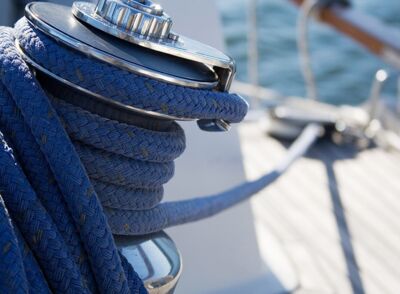 Chartering a sailboat
You can rent sailboats of different classes and sizes from the numerous charter companies that are distributed across the entire water-sport region. Most boats have a shallow draught, a retractable centre board and a mast that can be taken down in order to enjoy the variety of waterways in the area.