Schwielowsee – a great place to relax
Schwielowsee Lake is among the most beautiful lakes of the Havel region and holds a genuine fascination for many water-sport enthusiasts. Albert Einstein once sailed this lake in his boat. Around Schwielowsee Lake, destinations such as Caputh, Ferch and Geltow invite you for shore leave, each one of them with its individual charm.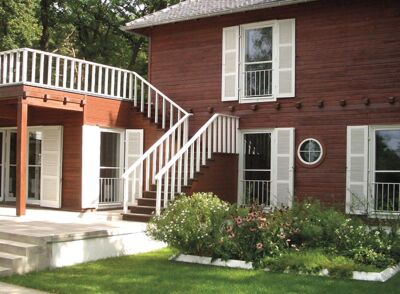 Caputh
Caputh's baroque castle is located on the banks of the Havel River and was once the summer residence of Frederick William, Elector of Brandenburg. Don't miss the impressive Tile Hall ('Fliesensaal') covered with approx. 7,500 Dutch faience tiles. Right across the street there is an exhibition on Einstein's summer residence at the Caputh Bürgerhaus. The shortest 'journey' on Schwielowsee Lake is surely the popular ferry named Tussy between Caputh and Geltow. During the Ferry Festival at Caputh's Gemünde you can go and enjoy the skills of Caputh's successful water-ski club.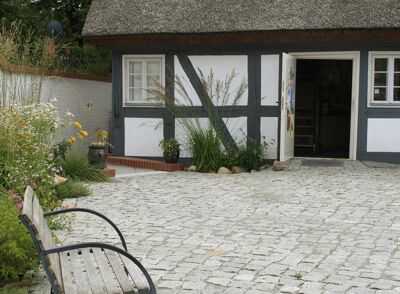 Ferch
The Ferch marina is a great base from which to explore the historic fishing village. During the 19th century many artists drew inspiration from the enchanting (water) landscape at Schwielowsee Lake. The museum of paintings ('Malermuseum') shows the life and work of the artists in their colony back then. The lakefront promenade will lead you to the Japanese bonsai garden that showcases Japanese garden design and where you can treat yourself to a nice cup of tea at the quaint little tea house.
Geltow
Geltow was first mentioned in historical records in 993. When the poet Theodor Fontane stayed at the Baumgartenbrück Inn he even compared its terraces to the famous 'Brühl's Terrace' in Dresden. The lakefront promenade offers great views of the lake and the island town of Werder (Havel). Flanking the church with its colourful roofing tiles, the living museum of hand-loom weaving ('Aktives Handwebereimuseum') is well worth a visit in the old village centre. Here you can watch the weavers at work on hand-looms, some of which date back 300 years. The forest settlement ('Waldsiedlung') at Wildpark-West is an interesting destination for boating visitors.