Parks and gardens accessible by boat
Visit the romantic parks and palace grounds, blossoming landscape gardens, Asian theme gardens or informative herb gardens on your boat tour on the Havel River.

Potsdam—Havelberg
There are numerous parks and gardens in close vicinity to moorings in the water-sport region of the Potsdam and Brandenburg Havel Lakes and the neighbouring area Flusslandschaft Untere Havelniederung. We have compiled the green and blossoming havens between Potsdam and Havelberg that can be visited by boat here.
Potsdam
Schwielowsee
Werder (Havel)
Ketzin/Havel
Kloster Lehnin
Brandenburg an der Havel
Milow
Havelberg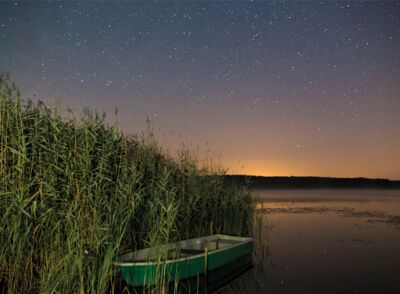 Guided tours
Discover the fascinating nature and dark sky park during an exciting guided tour by foot, by horse-drawn carriage, by bike or canoe.
Visitor centre
At the visitor centre of the nature reserve 'Naturparkzentrum Westhavelland' in Milow, young and old alike can explore the wildlife and night sky of the Havel region in an interactive exhibition.
UHW 93.2 Wassertouristisches Zentrum Milow 50 m; UHW 93.0 Biwakplatz Milow 250m