Cycling tours along the Havel River
There is a whole network of paved bike trails that mostly run along the waterfront of the Havel River or one of the region's lakes. For instance, if you choose the Havel-Radweg (Havel bike trail), you can explore the entire water-sport region from dry land.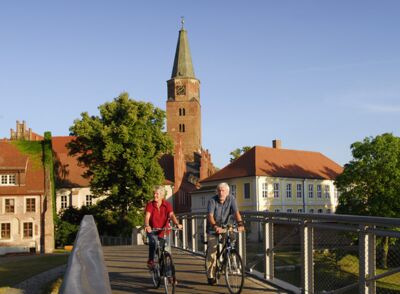 Havel-Radweg
The Havel-Radweg (Havel bike trail) is one of the most beautiful cycling routes along a riverfront in Germany. The trail follows the river from its source and passes Berlin and Potsdam continuing on to Brandenburg an der Havel and then on to Havelberg where it eventually meets the Elbe-Radweg (Elbe bike trail). All told, it covers approx. 350 km of scenic countryside.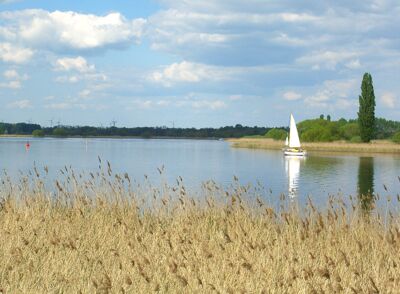 Cycling conditions
The Potsdam–Brandenburg an der Havel stretch of the bike trail follows the direct course of the Havel River, generally providing cyclists with their own lane, apart from the traffic. There are some shorter sections where the trail runs parallel to a roadway or where you actually have to use the road itself.